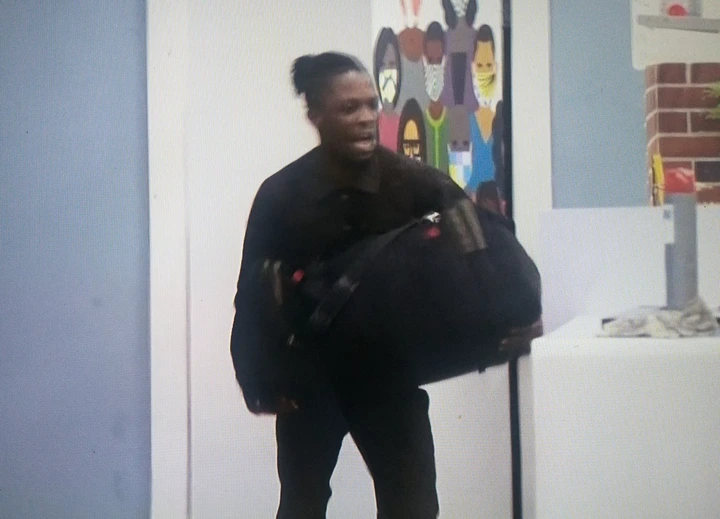 Many people have been praising Laycon on twitter this night after he showed how well-trained he was when he was alone in the store room. It was boundless and limitless joy for him as he survives the eviction and he surprised many people by what he did.
It was very sensational to watch. He has once again proven to the world that he is a man of good character who appreciates every single thing that happens to him. Many people have been praising him for always been thankful and grateful for everything they do for him. Let's dive straight into what Laycon did as soon as Ebuka bid them farewell and congratulates them for being the top finalists.
What Laycon did when he was alone in the store room that generated attraction was impressive. He simply went to the Store Room where he had placed his three boxes for possible eviction. All through the week, Laycon has believed that he will definitely be evicted this night because he was up against powerful housemates.
He packed all his clothes into three different boxes and dressed well to go home. Contrary to his plan, he was the first Housemate that Ebuka told to sit and relax because he has been saved from the eviction. As soon as he went back into the Store room to get his luggage, he saw that no one was around and he quickly said this: "My Father my God. This is your son. Who am I? Nobody! Just one artiste in Lagos! Look at me, I am now a finalist. I am more than grateful to you lord. Thanks for everything you have done for me."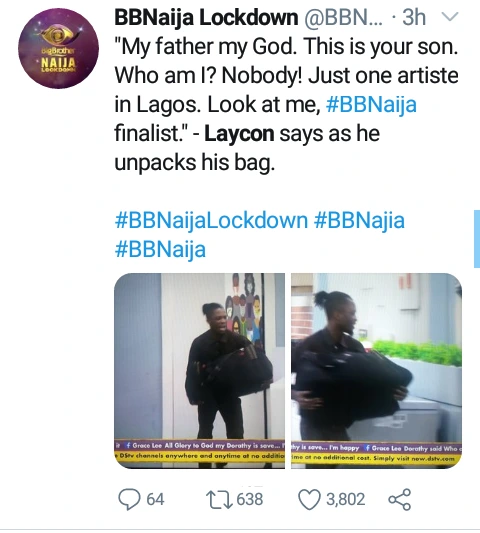 This impressed lots of the viewers because not many housemates do this. Even Dorathy that was saved alongside Laycon was not seen on camera saying a word of prayer and thanking God. Though she could have done it in her mind but, it was not seen on camera.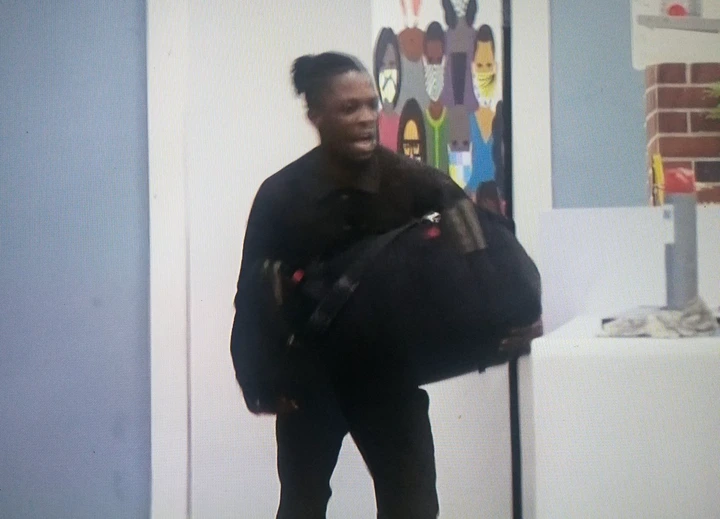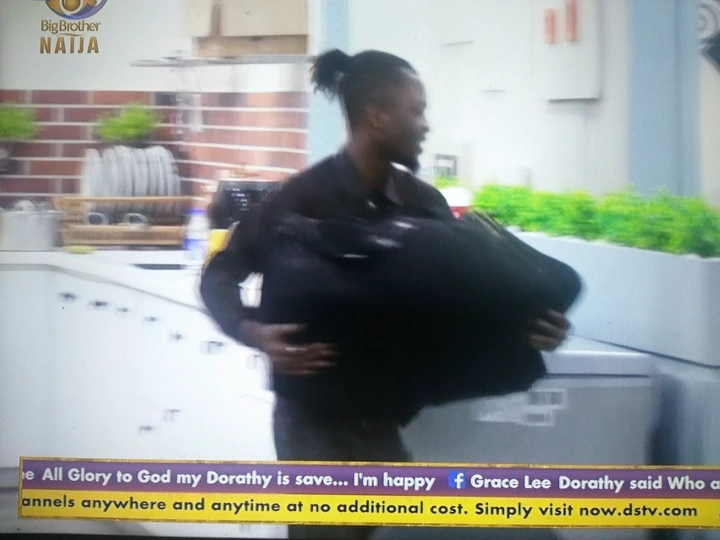 T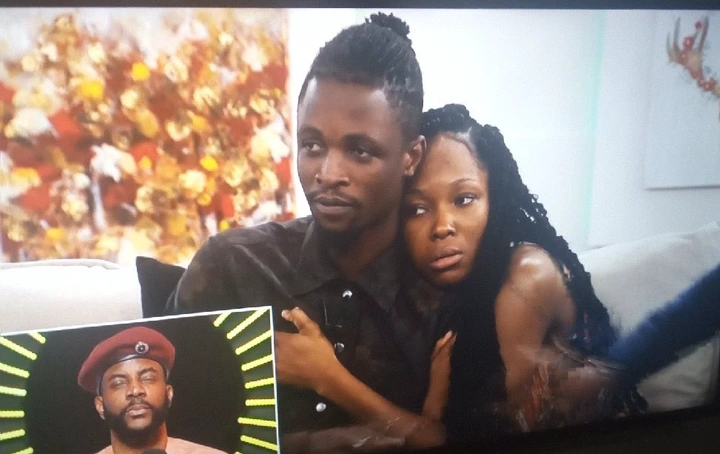 This touched the heart of many viewers because Laycon actually has no one other than God. He has received divine grace from above. Even, when someone like Erica looked down on him and told him in the house that he was a piece of shit, God stood by him.
When God stand for someone, no man can harm the person. Laycon is truly a child of grace. See the gap between Laycon and the rest of the housemates. He virtually dominated the votes and had more than half of the total votes.
Laycon is now among the top finalists of the show and hopefully, he emerges as the winner of the show. His life will testify to the power of God and many people will be inspired by his story. It will be from the most hated housemate to the winner of the show.
People's reactions on social media: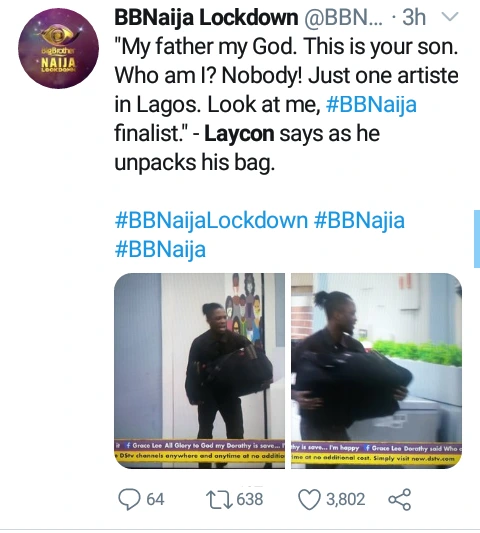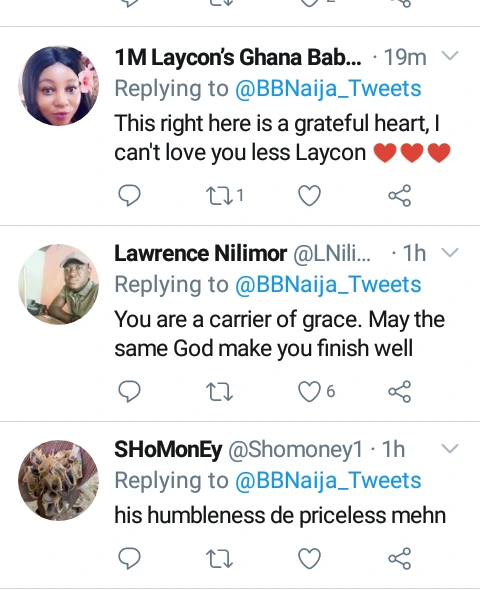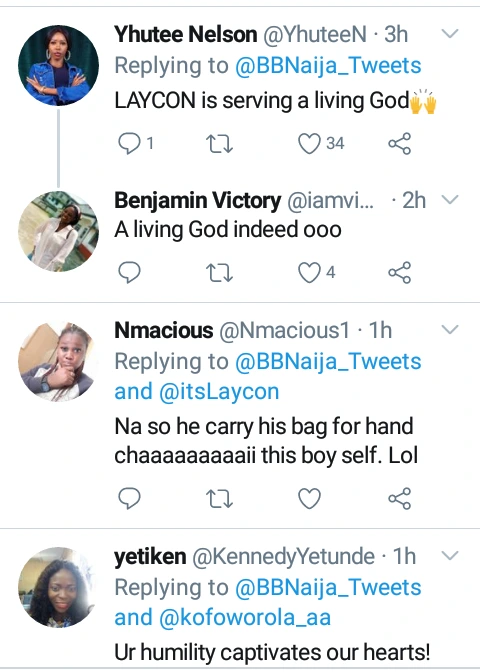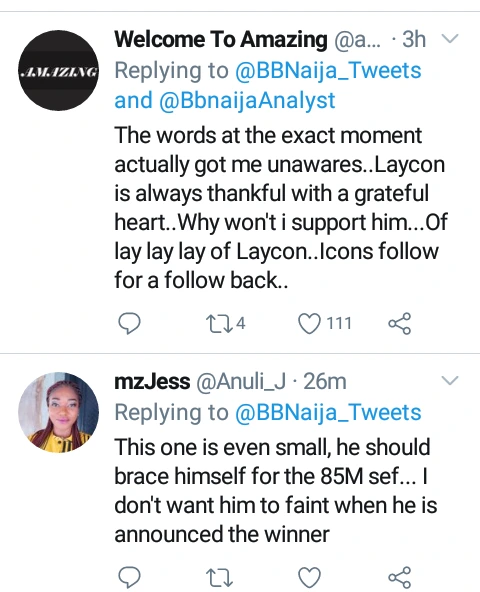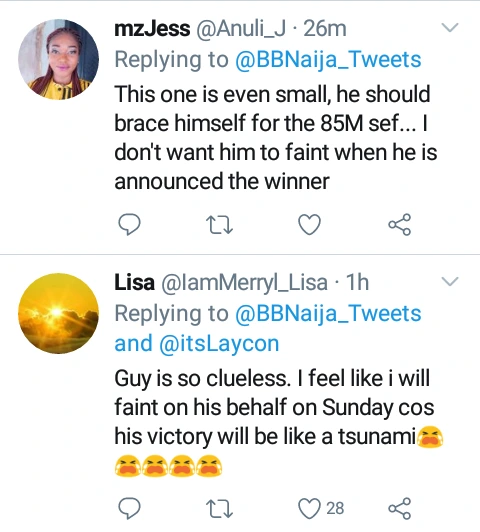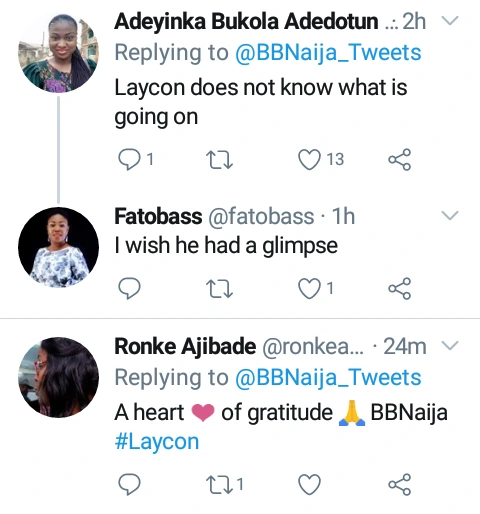 L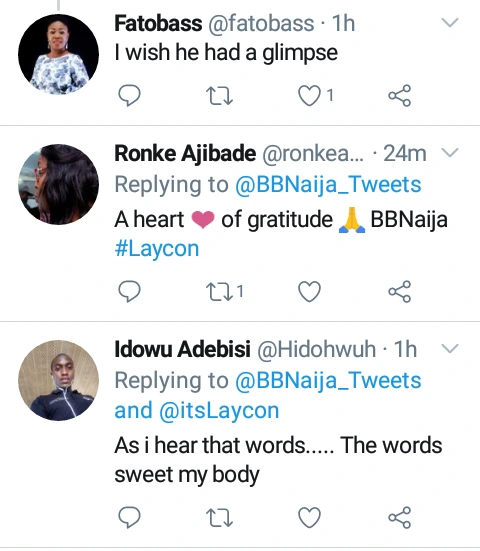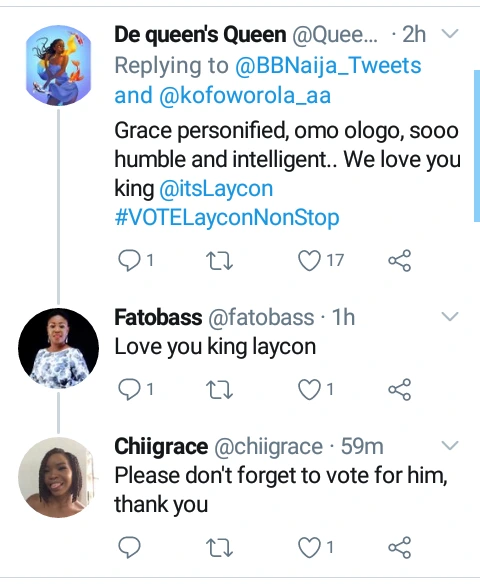 Please follow and like us: